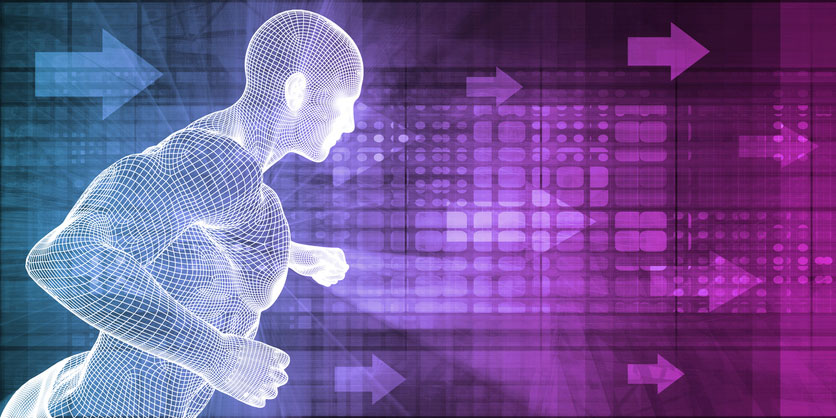 Strap on your combat boots and get ready to get smoked – whether you're just getting started or looking to advance, a bootcamp is the fastest way to prime your neural pathways for data-intensive work and get up to speed on critical data science skills and disciplines.
<!- mfunc feat_school ->
Featured Programs:
Sponsored School(s)
Start or advance your career in the booming field of data analysis. These 24-week online programs teach the fundamentals of Programming in Excel, Fundamental Statistics, Python, SQL, HTML/CSS, Tableau & more. Click on a program for more info:
<!- /mfunc feat_school ->
It might not involve getting rousted out of bed for a pre-dawn, lung-burner of a forced run, but the use of the military nomenclature is no accident – a lot of information is being drilled into a lot of people in a short period of time, and the process is intensive and highly focused. No time is wasted and every detail is crucial. There simply is no faster way to get a practical introduction to the tools and methods data scientists use daily.
Rise of the Data Science Bootcamps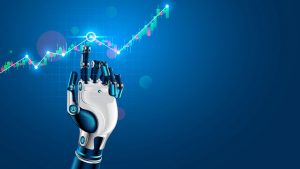 Coding bootcamps first appeared in the depths of the Great Recession, as laid-off workers looked to quickly revamp their skillsets for one of the few industries that was still hiring. But they really took off in 2014, when Kaplan, an established test-prep service and education provider, acquired Dev Bootcamp, a two-year old programming bootcamp startup. Kaplan's confidence in the product ignited the industry. By December that year, there were more than 50 coding bootcamps in the United States.
At the same time bootcamps were proliferating, technology jobs were becoming more specialized. Inevitably, bootcamps started to open up to cater to the demands in these specialty fields. Fast forward to 2020, and there is at least 113 dedicated data science bootcamps worldwide… up from only 14 just five years earlier.
As their numbers expanded, so did the format. Bootcamps were originally short-term, all-day, and on-site. Now, you have all kinds of options, from all-online, to evenings and weekends, with terms as short as two days and as long as five months. There are data science bootcamps aimed at almost every skill level and focused on almost every tool and technique of the trade.
Bootcamps can be a great way to get the exact set of skills you need for employment in the field. One of the big selling points for many bootcamps is an integral job placement element. For many, bootcamps also serve as preparation for a graduate degree in data science, brining students with a background in fields like statistics and math current on all the coding language, modeling and analytic tools involved in tackling big data projects.
More and more, bootcamps are moving online. This opens up your options without having to think about commuting or relocating, and also helps keep the costs low. The general move to online coursework in the education industry received a big shove forward in the wake of the COVID-19 outbreak, so now even traditional on-site providers are offering online options that deliver the same curriculum and benefits.

Bootcamps for Every Specialist at Every Stage of Career Prep and Advancement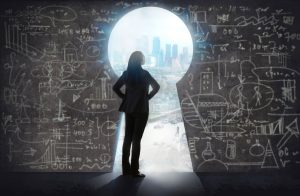 The proliferation of bootcamps has resulted in programs that have been tailored to fit almost any kind of objective, whether kickstarting a new career with very little previous knowledge and training, or building on your stats background with programming and data visualization chops that will make you a stronger candidate for an analytics position, or for a graduate program in data science.
High-School Graduates Looking for a Career in Data Science
Bootcamps originated as a way to quickly teach skills that were more current and more in-demand than colleges could keep up with, and some of them continue to fill that role today. Many bootcamps don't have any formalized entry criteria, which means a clean interview and some self-taught coding skills could be all it takes to get you in the door. With a direct-to-employer career pipeline available from many, it is still a path you can take without having to earn a college degree that can get you into a six-figure position in months, not years.
Current Data Science Pros Looking to Skill-Up for a Promotion 
Data science is a broad field, and there's a big gap between a SQL-monkey running queries on aged receivables for the accounting department and a high-end data scientist forecasting global economic impacts on the company by sifting through satellite data and mass aggregated cellphone location data.
If you are the SQL guy but want the skillset to turn yourself into the science guy, then a bootcamp offers a no-nonsense path to build on your current capabilities while giving you the extra analytical edge you need for the top jobs in the profession.
Programmers Looking to Shift into Data Science as a Career
Many technology professionals already have a perfectly lucrative career in IT, but can't resist the attraction to the hottest new field in the industry (and the paychecks that come with it). A background in coding is a must to make that jump, but it's not enough: the hard statistical analysis skills and data manipulation techniques used at-scale require specialized training. The right bootcamp can play off your current coding skills and give you exactly the tools you need in statistics and data analysis to begin earning your stripes as a data science professional.
Individuals Outside the Tech Industry Who Want to Learn Data Science
There are also some bootcamps that can help you take your first steps in data science even if you have almost no experience in technical or mathematics fields at all. These are a good fit for anyone looking to make a career transition, or even just to beef up their data science chops for an existing job in one of the many fields that's exploring new ways to glean useful information from data.
But don't kid yourself; building the kind of statistical and programming skills that are ultimately required in data science isn't easy, and you should prepare for a stair-step approach if you are starting from scratch. You might have to go through several bootcamps, interspersed with periods of heavy self-study, college courses, or entry-level experience in between to ultimately get where you are heading.

Data Science Bootcamp Basics: Availability, Entry Requirements, Cost and Features
Naturally, you have to find the kind of bootcamp that caters to your personal goals. The laser-focus of the curriculum found in these programs means you'll need to start by pinpointing the ones that provide the specific skills you're looking to develop, then go on to dig into the ancillary details to find the right fit. The things everyone needs to consider typically include:
Availability and Scheduling
Bootcamps can be virtual or in a fixed physical location, but almost all of them take place during a fixed timespan. That's a sharp contrast to traditional online courses, but the urgency is part of the point. Scheduling can be of paramount concern to participants who already have a full-time job. More and more, bootcamps are catering to exactly these kinds of students, though, by scheduling class time on evenings or weekends. Nonetheless, each bootcamp provider will usually only run a handful of camps each year, with a limited number of slots open.
Entry Requirements
Bootcamps designed to provide entry-level skills in data analytics have some basic entry requirements. In fact, anybody reading this page has likely already met them by simply getting through high school and turning 18. Others require candidates to have some rudimentary experience with a programming language.
On the other hand, some are designed as post-degree options for seasoned professionals and are extremely selective. These more advanced bootcamps will actually require a graduate degree in a related field and a certain number of years of experience.
In general, because data science is a hybrid field, bootcamp applicants will need to have some grounding in either math or computer science, or both, to be accepted into a program. This doesn't mean formal training is required for entry-level and intermediate programs; a basic level of self-taught proficiency developed through personal interest will suffice in a lot of cases.
Cost
Bootcamps virtually always cost money, and often quite a lot: up to $20,000 for some of the more popular ones. But consider that the cost of a quality master's degree can be three times that and 20k all of a sudden starts sounding pretty reasonable.
Some bootcamp "fellowships" may be offered free of charge to qualified candidates. The competition for getting into a fellowship programs is usually intense, but the pay off is big. Other bootcamps may offer financing options for students who cannot afford the entire amount in one chunk.
Portfolio Development
A particular class or group going through the bootcamp is often called a "cohort." Most cohorts are expected to work together closely, in small groups, to complete practical projects throughout the term.
A capstone project is often undertaken as a sort of final exam and serves to provide graduates with a portfolio they can use to build their resumes and showcase their proficiency to either university admissions departments or hiring committees.
Job Placement
Most bootcamps have some sort of job placement assistance built right into the program, or available as a standard university resource in the case of programs offered through an established institute of higher learning.
Depending on the provider, this can take the form of a hiring day at the end of the course, regular meetings with a full-time career counselor, or engagements with corporate partners that come to the bootcamp to recruit talent and that expect to hire much of the graduating class. Some bootcamps even hire back their own graduates as instructors.

A Bootcamp for Every Data-Intensive Skill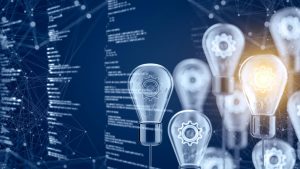 Every data science bootcamp is unique, but as the field has matured, you'll find different strains that offer different levels and types of preparation for highly specialized careers in data science.
Data Mining
These bootcamps often assume significant prior knowledge and experience in basic data manipulation and analysis, including common databases and toolsets, and are oriented toward current analytics professionals who want to upgrade their skills working with very large and diverse datasets. They concentrate on the unique tools like Hadoop and other NoSQL data stores and cloud-based storage and analytical solutions required for gleaning insights out of the largest datasets. They also teach the kind of thought process required for breaking down and performing statistically valid comparisons with that information.
Data Modeling and Analytics
You can think of these as sort of more like entry-level data science bootcamps, although in actuality they exist along a continuum of skill levels. They concentrate on the statistical science and tools used in performing basic analysis and creating visualizations to accurately present findings. You get the skills required to assess data from disparate sources and create valid conceptual models that can accurately analyze and quantify meaning from them.
 Machine Learning and Artificial Intelligence
These bootcamps are conceptually adjacent to data mining bootcamps, and often overlap in some places. They concentrate on building and training algorithms to handle data processing, often verging into other complex AI problems such as natural language processing or computer vision.
Programming
Coding is an art of its own, and some data science bootcamps concentrate on the distinctive languages and libraries that have evolved to handle data manipulation and analysis. Bootcamps teaching R, the de facto language of data science, and Python, the common tongue where data analysts and visualization professionals come together, offer a blend of programming and data analysis training.

The Curriculum You'll Find in a Data Science Bootcamp
Your curriculum will vary based on the length and focus of the program. As the field of data science has grown, so has specialization in bootcamp programs. The most broad-based will cover each of these subjects. More narrowly focused camps may examine only a few, in greater depth. In other cases, you'll find specific elements from different subjects combined to explore a particular application of the latest techniques, such as exploring statistical prediction through the lens of natural language processing.
Subjects can change quickly due to real-world advances and demands, but you can expect the curriculum to cover a mix of these topics:
Coding
Most bootcamps have some programming instruction to prime you for all the programming work involved in the projects and practice exercises you'll be working on. Generally, however, you will be learning statistics-specific libraries and how to implement particular data functions in languages you are already expected to be familiar with.
Machine Learning and Artificial Intelligence
ML is a technique that has become synonymous with processing large data sets, so almost every bootcamp will cover the subject to some degree. It's one aspect of artificial intelligence that is used heavily in data processing and analysis, but some programs go into broader AI concepts and techniques as well. 
Statistics and Prediction  
A solid underpinning in the statistical sciences is vital for anyone who wants to make a career in data science without being laughed at for making basic interpretive errors or outlandish predictions. Understanding statistical science and the math behind it is absolutely vital, and every bootcamp will cover these subjects to greater or lesser degrees. 
Data Visualization
Just crunching information has little practical utility if you don't also have the ability to present it to decision-makers in a format they can intuitively understand. Visualization skills are a particular subset of data science that most data scientists need to understand, even if they don't specialize in the subject.
Data Engineering  
Big data has produced its own unique challenges for storage and retrieval. These are all aspects of data science that are important for data scientists to understand, both for designing new and better systems and dealing with the kinds of engineering limitations that may impact real-world data projects. 
Databases and Data Languages  
Most bootcamps cover the general types of databases that are in common use today, even if they focus on only one or a handful for practical projects. You'll learn about the differences between relational, graph, and hierarchical database storage designs among others, as well as their strengths and weaknesses in storing and accessing various types of data. And you'll definitely get plenty of exposure to the data languages used to interact with them.
Tools
Most bootcamps spend a lot of time diving into specific data manipulation and analysis tools, libraries like NumPy, TensorFlow, and Keras, which offer the hammers, screwdrivers, saws, and nails that data scientists use to build real-world data solutions.
Bootcamps vs MOOCs: Battle of the Education Alternatives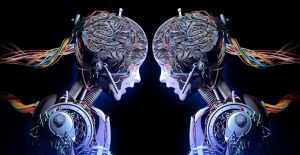 MOOC stands for Massive Open Online Course, and many are offered that cover common data science subjects. But a MOOC is a vastly different approach to learning those skills than you'd find in a bootcamp.
MOOCs evolved primarily from college courses, offering the same instructor, materials, and class outline over the internet as regular matriculating students experience in person. Over time, MOOCs have taken on a less collegiate cast, but the principle remains: a MOOC is designed to teach a relatively narrow subject as a theoretical framework in preparation for further studies, rather than as a job-ready practical application.
MOOCs are a good solution for candidates who may be generally familiar with the principals and precepts behind data science programs, but who would benefit from a narrow, focused course of instruction in one or a few areas where their knowledge is lacking. MOOC participants must also be self-disciplined: none of the common social pressures are in place to encourage students to finish.
Bootcamps are a good fit for candidates who need a little external pressure to help them complete assignments, or who benefit from peer support and intensive one-on-one time with course instructors. A bootcamp tends to deliver up-to-date practical knowledge related to the tools and techniques actively in use in the industry, where a MOOC may offer more abstract knowledge.
A bootcamp is a significant time and cost commitment. MOOCs don't hit your bank account quite as hard and are often self-paced. A bootcamp class generally cannot be rescheduled or set aside for a time and resumed later. The on-site nature of some bootcamps might also mean having to relocate, which carries its own costs, though for the time being, you'll find all schools accommodating online learning as a result of the COVID-19 outbreak.
The limited number of slots available in a given cohort can also make scheduling difficult; students can't count on being accepted to a particular class. MOOCs, on the other hand, have unlimited enrollment and are usually more flexible about start dates. But a bootcamp typically packs a lot more into the limited timespan. It could take years to go through an equivalent array of MOOCs to cover the same subjects as a 12-week bootcamp.
Bootcamps have a fixed curriculum; there is no chance of being able to string together only a particular set of subjects, which is something that can be done with some MOOCs.

Selecting a Bootcamp: Our Top Recommendations for University-Based and Independent Providers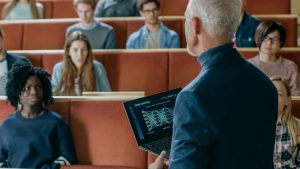 With new bootcamps popping up all the time, Google could actually be more up-to-date than a lot of bootcamp aggregator sites you see out there, but all you'll get from a web search is the generic results of your query staring blankly back at you: a long, unfiltered and undifferentiated list of options to pick through.
Data science is our business, and since we've already taken the time to distill those options down to the ones we think are actually worth considering, we can save you a lot of time and hassle.
When looking at bootcamps, you'll find two basic provider categories: the OG-style options run by independent training providers carrying on the legacy of the originators that came on the scene nearly a decade ago … and the new generation of intensive bootcamp-style programs offered by some of the biggest names in higher education.
Universities Offering Data Science Bootcamps
Bootcamps originally came on the scene to offer a faster, more focused alternative to traditional master's degrees or post-degree certificates offered at colleges and universities… but as it turns out, those colleges and universities are fully-equipped to deliver the same advantages you get from a bootcamp, plus a little something extra.
Bootcamps have never attempted to be anything other than what they are – highly focused, skill training that aligns precisely with industry demands. Still, they have had to work pretty hard to shake off the reputation that was slapped on them early on as somehow being a cut-corner version of a college education. But take the bootcamp model, run it through a major university, backed with all the resources, faculty experience and industry ties that come with it, and your reputation problem is suddenly solved.
After a little kick-start from the competition, universities have packaged content into bootcamp form to offer an alternative approach to standard degree programs. These programs offer the same focus and intensity of the original types of bootcamps, but with a deeper pool of academic talent to draw from, better funding and resources, and extensive industry connections. And with the funding to lead cutting edge research, bootcamps offered at America's top universities are able to see around the corner and give students a better idea of what's coming next in data science, not just what's happening now.
You won't be surprised to learn that with COVID-19 still making the rounds, out of an abundance of caution these programs are now all offered remotely. Locations indicate where the programs are based and where these schools have a campus presence, but every one of our recommended bootcamps are now available completely online:
University of Pennsylvania – Philadelphia, Pennsylvania
Penn Data Analysis and Visualization Boot Camp – Penn deals with real-world data and technical skills, reflecting the importance of data science and analysis in the modern economy. With a good mix of highly technical subjects such as Python programming, API utilization, and SQL query structure and visualization and modeling studies in charting, geomapping, dashboarding, and HTML/CSS, you will learn the full stack of data science tools in six months. Aimed at supporting and boosting students already in the workforce, it's paced to help you pick it all up with assistance from expert instructors and the teamwork of your fellow students.
Location: Philadelphia, Online
Admission Requirements: Bachelor's degree and 2 years professional experience recommended
Cost: $13,245
Length: 24 weeks, part-time
Language: Python/Javascript
Outcomes: Comprehensive portfolio building helps make life easy for you and the dedicated career team that will help you look for employment after graduation.
Johns Hopkins University – Baltimore, Maryland
Data Analytics Boot Camp at Johns Hopkins Engineering – In-depth career support is one thing that stands out about the Johns Hopkins data analytics boot camp. Extensive resume and portfolio review lead into coaching and interview preparation, all of it available whether you are seeking out an entry-level position in the field or planning to advance to higher responsibilities from your current job. You'll get all the skills you need for either path, with extensive training in SQL Databases, Python programming, machine learning, and the use of Git repositories like GitHub. It all happens with real data sets from an array of industries including healthcare, finance, and government, so you get the range of experience you need to show employers your value.
Location: Baltimore, Online
Admission Requirements: None required, but a bachelor's degree and 2 years professional experience recommended
Cost: Not provided
Length: 24 weeks, part-time
Language: Python/Javascript/R
Outcomes: Wide range of career services are available to graduates to either assist in new placements or advancement from current positions
Michigan State University – East Lansing, Michigan
MSU Data Analytics Boot Camp – The curriculum here is built specifically for the Detroit-area data science market, so you know you are getting all the skills that you need to wow potential employers across the metro area. Building a portfolio that shows off your concrete skillsets in areas like JavaScripting, Tableau, Machine Learning, and Fundamental Statistics is only the first part of the process; extensive career services assistance boosts your resume and your interview skills and helps you line up interviews or plot a strategy to advance with your current company. A dedicated tutor network helps you keep up with the technical aspects of the program, both in and outside the classroom.
Location: East Lansing, Online
Admission Requirements: Bachelor's degree and 2 years professional experience recommended
Cost: Not provided
Length: 24 weeks, part-time
Language: R/JavaScript/Python
Outcomes: Extensive portfolio building, culminating in a Demo Day that allows you to show off your skills to potential employers in person
Butler University – Indianapolis, Indiana
Butler's data analytics bootcamp is focused on executive education with an emphasis on hands-on use of common tools from Excel to SQL. A tutor network allows on-tap expertise for you to consult whenever you run into a roadblock, and the school provides a far more extensive set of career-planning and coaching options than many universities.
Location: Indianapolis
Admission Requirements: Not supplied
Cost: Not supplied
Length: 24 weeks, part-time
Language: Python/JavaScript/R
Outcomes: Career support and coaching, interview prep, a project demo day with local companies hiring
Case Western Reserve University – Cleveland, Ohio
CWRU Data Analytics Boot Camp – Gain the specialized skills needed to analyze Big Data and turn it into clear insights. Learn in-demand technologies like Excel, Python, JavaScript, SQL Databases, Tableau, and more.
Case builds their curriculum around the local demands of the Beachwood market, which gives you an immediate in with local employers. Career support and coaching help you polish your portfolio and resume for an extra advantage. Low initial admission requirements make this camp accessible to anyone, while the part-time delivery gives currently working professionals an easy path to completion.
Location: Cleveland
Admission Requirements: GED and be 18 years of age
Cost: $10,995
Length: 24 weeks, part-time
Language: Python
Outcomes: Career support and coaching, including portfolio review
Columbia University – New York
Columbia Engineering Data Analytics Boot Camp – Uncap your potential and evolve with today's economy. This boot camp covers the specialized skills for the booming field of data, including Programming in Excel, Python, JavaScript, HTML/CSS, API Interactions, SQL, and more.
Real-world projects might involve visualizing bike traffic through New York, or mapping earthquakes worldwide in real-time in this cutting-edge program that capitalizes on the New York location to expose you to some of the biggest big data in the world. Extensive collaboration is stressed with other students and instructors on complex projects, which will leave you with a real-world portfolio designed to impress potential employers.
Location: New York, Online
Admission Requirements: None, but bachelor's degree and 2 years professional experience recommended
Cost: $12,995
Length: 6 months, part-time
Language: Python/Javascript
Outcomes: Dedicated career services team preps you over the course of the program to be competitive in the market by graduation
George Washington University – Arlington, Virginia
GW Data Analytics Boot Camp – Learn the technical skills that will allow you to analyze and solve data problems. You'll develop proficiency in a broad array of technologies like Excel, Python, JavaScript (D3.js, Leaflet.js), HTML/CSS, and more.
The student experience is what is emphasized most at GWU, whether you enroll in the online or on-site data analytics bootcamp. That means a hands-on experience, with flexibility, communication, and extensive support from experienced instructors and TAs throughout the course of the program.
Location: Arlington, Online
Admission Requirements: Not required; bachelor's degree and 2 years professional experience recommended
Cost: $10,000
Length: 24 weeks, part-time
Language: Python/Javascript
Outcomes: Career services team includes a career director and profile coach to help you build your employer competitive status through a series of program milestones
Georgia Institute of Technology – Atlanta and Peachtree Corners, Georgia
Georgia Tech Data Science and Analytics Boot Camp – Gain real-world experience learning specialized skills for the booming field of data. This part-time program covers a broad array of technologies like Excel, Python, JavaScript, SQL Databases, Tableau, and more over the course of 24 intensive weeks.
The Georgia Tech data science and analytics bootcamp focuses on the practical and technical skills you need to solve complex analytics and visualization problems with real-world datasets. With a broad array of technologies taught by skilled instructors, you'll get a solid general base of data analysis skills to build on, whatever direction you decide to take your career.
Location: Atlanta, Peachtree Corners
Admission Requirements: Bachelor's degree and 2 years professional experience recommended
Cost: $10,000
Length: 24 weeks, part-time
Language: Python/Javascript
Outcomes: A profile coach team and career services group help you build your resume and navigate job search options.
Northwestern – Chicago, Illinois
Northwestern Data Science and Visualization Boot Camp – Position yourself for success as you work to advance in your current career or seek a new challenge. This 24-week program teaches Programming in Excel, Python, JavaScript (D3.js, Leaflet.js), HTML/CSS, API Interactions, SQL, Tableau, and other in-demand technologies.
Northwestern has been a big name in data processing for a long time, so their entry into the data science bootcamp market is a welcome one. This camp focuses on data science and visualization, offering extensive training in Tableau, HTML, and CSS in addition to the underlying data analysis techniques that drive those display elements. Real-world data sets from finance, healthcare, and government allow you to showcase your strengths in any venue to an array of potential employers.
Location: Chicago
Admission Requirements: Phone interview, pass critical thinking and problem-solving assessment
Cost: $11,495
Length: 24 weeks, part-time
Language: Python/Javascript
Outcomes: One-on-one career coaching and a quarterly project demo day to showcase your final project work to local professionals.
Rice University – Houston, Texas
Rice University Data Analytics Boot Camp – Learn the specialized skills to be successful in the booming field of data, including: Programming in Excel, Python, JavaScript (D3.js, Leaflet.js), HTML5/CSS, API Interactions, SQL, Tableau, and more.
Big energy firms are hungry for scientists who can crunch all their big data, which makes Houston a great place to attend a data science bootcamp and Rice a great school offer it. In the heart of the Energy Corridor, you'll get the chance to rub shoulders with potential employers and work with real-world data to showcase your talents in analyzing and displaying the implications you tease out of those sets. With an additional focus on visualization, you'll also pick up the design and UX skills you need to show off your findings in the best light.
Location: Houston
Admission Requirements: Bachelor's degree and 2 years professional experience recommended
Cost: $11,495
Length: 24 weeks, part-time
Language: Python/Javascript/R
Outcomes: Career support and coaching offered, plus experiential learning opportunities to strengthen your portfolio
Rutgers University – Jersey City and Somerset, New Jersey
Rutgers Data Science Bootcamp – Learn the data science skills that will enable you to solve a host of real-world problems. This 24-week program will prepare you for a variety of roles in the data field.
New Jersey's leading public university is also now one of the best data science bootcamp operators in the state. Leveraging the school's first class information technology and statistical science instructors and working with a curriculum based on the most in-demand technologies used in the market today, Rutgers delivers a robust 6-month part-time experience that gives you all the groundwork you need to take off in a new data science role.
Location: Jersey City, Somerset
Admission Requirements: No experience required, but bachelor's degree and 2 years experience recommended
Cost: $10,995
Length: 24 weeks, part-time
Language: Python/Javascript
Outcomes: Robust set of professional development courses offered as part of the program
Southern Methodist University – Dallas, Texas
SMU Data Science Boot Camp – Learn the in-demand data skills that employers want. This program teaches students and professionals the fundamental skills needed to turn Big Data into competitive insights.
A nationally-ranked private research university that puts the student experience first is a natural fit for a high intensity data science bootcamp, and that's exactly what you'll find at SMU. You will absorb the knowledge and skills you need to conduct analysis on a wide array of real-world problems, gaining a fundamental base for further specialization in data science or a valuable adjunct skillset to work in data-heavy fields.
Location: Dallas
Admission Requirements: None
Cost: $11,495
Length: 24 weeks, part-time
Language: Python/Javascript
Outcomes: Career planning support provided by a dedicated career services team
University of North Carolina- Chapel Hill
The Data Analytics Boot Camp at UNC-Chapel Hill – Develop the skills and professional network to capitalize on an in-demand data analytics career. This 24-week program teaches the fundamentals including Programming in Excel, Fundamental Statistics, Python, SQL, HTML/CSS, Tableau, and more.UNC has long had a strong presence in information technology education, and they are now leveraging that expertise into the bootcamp market with an intensive 6-month part-time data analytics track.
The generalist program goes from basic statistical modeling and forecasting work and ranges all the way up to Hadoop and machine learning instruction by the time you get through the course, a rocket sled through all the hot topics in data science today.
Location: Chapel Hill, Raleigh, and other cities, as well as online
Admission Requirements: Bachelor's degree and 2 years professional experience recommended
Cost: $10,995 (alumni eligible for $500 scholarship)
Length: 24 weeks, part-time
Language: Python/Javascript
Outcomes: Career support coaching includes portfolio reviews, resume assistance, and technical interview training.
University of North Carolina- Charlotte
The Data Analytics Boot Camp at UNC Charlotte – Position yourself for a rewarding career. This 24-week program dives into the fundamentals of in-demand technologies like Excel, Python, JavaScript, SQL Databases, Tableau, and more.
Location: Charlotte
Admission Requirements: Bachelor's degree and 2 years professional experience recommended
Cost: $10,995 (alumni eligible for $500 scholarship)
Length: 24 weeks, part-time
Language: Python/Javascript
Outcomes: Career support coaching includes portfolio reviews, resume assistance, and technical interview training.
University of Arizona – Phoenix, Arizona
University of Arizona Data Analytics Boot Camp – Start or advance your career in the booming field of data analytics. This 24-week program teaches the fundamentals of Programming in Excel, Fundamental Statistics, Python, SQL, HTML/CSS, Tableau, and more.
The UA data analytics program is a part-time effort that puts student experience first. The curriculum is challenging but the support is first-rate, from talented instructors with real-world experience, teaching real-world techniques on real-world datasets, to the career support team that coaches you through the duration of the program and assists you with resume polishing and portfolio presentation at the end of it.
Location: Phoenix
Admission Requirements: No experience required, but bachelor's degree and 2 years experience recommended
Cost:$10,495
Length: 24 weeks, part-time
Language: Python/Javascript
Outcomes: Extensive career support and coaching provided
University of California – Berkeley, Belmont, Davis, Irvine, LA, Riverside and San Diego, California 
Berkeley Data Analytics Boot Camp – Start or advance your career in the booming field of data analytics. This 24-week program teaches the fundamentals of Programming in Excel, Fundamental Statistics, Python, SQL, HTML/CSS, Tableau and more.
The UC system encompasses some of the brightest lights in data science scholarship, so it is well-positioned to offer a data analytics bootcamp that can go toe-to-toe with the best of them. This broad-based program builds not only technical skills like statistical modeling and Python programming, but also the all-important visualization techniques and toolsets like JavaScript charting and D3.
Location: Berkeley, Belmont, Davis, Irvine, Los Angeles, Riverside, San Diego, Online
Admission Requirements: Bachelor's degree and 2 years of experience recommended
Cost: $11,995 ($9,500 online)
Length: 24 weeks, part-time
Language: Python/Javascript/R
Outcomes: Extensive career services assistance help student hit key readiness milestones throughout the course
University of Central Florida – Lake Mary, Florida
UCF Data Analytics and Visualization Boot Camp – Learn the specialized skills for the booming field of data. This 24-week program teaches the fundamentals of today's in-demand technologies like Excel, Python, JavaScript, SQL Databases, Tableau, and more.
Although this intensive bootcamp takes you through all the same in-depth explorations of Python, Pandas, Hadoop, and machine learning as other programs, it manages it all on a part-time, evening and weekend basis that allows you to continue working or studying in your current role while getting a leg up in the data science game. The analytics education is paired with career planning and coaching to help you take advantage of your new skills in a new position when you have completed the course.
Location: Lake Mary, Online
Admission Requirements: No experience required, but bachelor's degree and 2 years experience recommended
Cost: $10,500
Length: 24 weeks, part-time
Language: Python/Javascript
Outcomes: Support offered by a dedicated student success team
University of Denver – Denver, Colorado
University of Denver Data Analytics Boot Camp – Learn the in-demand skills needed to analyze Big Data and turn it into clear insights. This 24-week program teaches in-demand technologies like Excel, Python, JavaScript, SQL Databases, Tableau, and more.
Data analytics is the focus of this part-time bootcamp, designed to meet the needs of data professionals, managers, students, or anyone looking to transition to a career in data science. You get the broad overview of data analytics and visualization you need to either pursue further specialization in the field through a data science master's, or take on executive or ancillary roles with a firmer understanding of data processing and analysis.
Location: Denver
Admission Requirements: No experience necessary, but bachelor's degree or 2 years related experience recommended
Cost: $10,995
Length: 24 weeks, part-time
Language: Python/Javascript
Outcomes: All students eligible for career and portfolio support and interview preparation
University of Kansas – Overland Park, Kansas
KU Data Analytics Boot Camp – Learn the practical and technical skills needed to analyze and solve complex data problems. This 24-week program covers a broad array of technologies like Excel, Python, JavaScript, SQL Databases, Tableau, and more.
Real-world collaborative experience on complex projects is a hallmark of solid data science bootcamps, and KU delivers in spades. You'll get your hands on live data from a variety of sources and work with your peers to dive in and tease out meaningful trends and insights using some of the most in-demand techniques and tools used in data processing today. Experienced instructors and cutting-edge developments in statistical processing and front-end visualization give you a jump on data science positions in any industry.
Location: Overland Park
Admission Requirements: No experience necessary, but bachelor's degree or 2 years related experience recommended
Cost: $9,500
Length: 24 weeks, part-time
Language: Python/Javascript/R
Outcomes: Experiential learning opportunities offered to help with portfolio building; career services support offered
University of Miami – Coral Gables, Florida
University of Miami Data Analytics Boot Camp – Get closer to your dream data career by learning the latest in-demand knowledge and skills. This 24-week program covers a broad array of technologies like Programming in Excel, Fundamental Statistics, Python, SQL, HTML/CSS, Tableau, and more.
University of Miami's Data Analytics bootcamp offers hardworking professionals or students an intensive, but accessible, 6-month dive into the essentials of data science. It's a challenging curriculum, but one that comes with plenty of support from both your peers in the program and experienced instructors who have real-world experience under their belt. You'll come out the other side with the confidence and specialized skills you need to make sense out of big data and deliver key insights and concepts to general audiences.
Location: Coral Gables
Admission Requirements: Not required, but bachelor's or 2 years experience recommended
Cost: $10,995
Length: 24 weeks, part-time
Language: Python/Javascript
Outcomes: Robust professional development services prepare students for career advancement or changes
University of Minnesota – St. Paul, Minnesota
University of Minnesota Data Visualization and Analytics Boot Camp – Learn the practical and technical skills that employers want. This 24-week program covers the tools and technologies needed to analyze and solve complex data analytics and visualization problems.
This bootcamp goes right into the dual requirements for useful data science: analytics and visualization. With that two track approach, you will learn market-demand technologies and techniques for driving statistical analysis of big data, social media tracking, and other real-world information, and then build out dashboards, websites, and other platforms to translate that analysis into useful, actionable intelligence for users and executives.
Location: St. Paul
Admission Requirements: No requirements, but bachelor's degree or 2 years experience in a relevant field are recommended
Cost: $10,995
Length: 24 weeks, part-time
Language: Python/Javascript
Outcomes: Comprehensive career support is a key differentiator for this program
University of Oregon – Portland, Oregon 
University of Oregon Data Analytics Boot Camp – Learn the technical skills that will allow you to analyze and solve today's complex data problems. You'll develop a deep understanding of technologies like Programming in Excel, Python, JavaScript (D3.js, Leaflet.js), HTML5/CSS, SQL, Tableau, and more.
The UO data science bootcamp stays up-to-date with the latest languages and techniques in use in the field to make sure students are getting exactly what the market demands. The intensive course is offered part-time, three days per week, to allow you to continue meeting real-world obligations even as you study. You'll focus on concrete, in-demand skills in everything from HTML/CSS to SQL to machine learning, all of it while working with real data sets from finance, healthcare, government, and more.
Location: Portland
Admission Requirements: Not specified
Cost: Not specified
Length: 24 weeks, part-time
Language: Python/Javascript
Outcomes: Career planning assistance includes dedicated profile coach and career director who work with you throughout the program
 University of Richmond – Richmond, Virginia
University of Richmond Data Analytics Boot Camp – Gain hands-on expertise in the booming field of data. This 24-week program covers a broad range of in-demand technologies like Programming in Excel, Fundamental Statistics, Python, SQL, HTML/CSS, Tableau, and more.
The UR bootcamp in data analytics sets a high bar for a part-time program; graduates are expected to have mastered skills ranging from statistical analysis to interactive website creation to creating complex data-mining projects as part of a team. But those are exactly the skills that the market demands in data scientists today, and with the support and resources on offer at this prestigious school, you will get all the help you need to clear the bar and boost your career prospects.
Location: Richmond, Online
Admission Requirements: No prior experience required; phone interview and critical thinking assessment performed
Cost: $10,995
Length: 24 weeks, part-time
Language: Python/Javascript
Outcomes: Offers career coaching and career content and practice sessions
USC Viterbi School of Engineering – Los Angeles, California
USC Viterbi Data Analytics Boot Camp Affiliated with Trilogy Education Services – Learn the fundamental skills needed to analyze Big Data and turn it into clear insights. Learn in-demand technologies like Python, JavaScript, Programming in Excel, SQL Databases, and more.
USC is a big name in information technology and data science already, and the addition of their new data analytics intensive bootcamp will only further burnish the school's reputation. With top quality instructors, a curriculum ripped directly from real-world analysis techniques and data sets, and a career profile program to ensure graduates have resumes that reflect their new skills, enrolling in this part-time program is an easy call for SoCal students.
Location: Los Angeles
Admission Requirements:
Cost: Not specified
Length: 26 weeks, part-time
Language: Python/Javascript/R
Outcomes: One on one tutoring and career coaching available throughout the program
University of Texas San Antonio – San Antonio, TX
UTSA Data Analytics Boot Camp, San Antonio – Get a hands-on learning experience conducting robust analytics on a host of real-world problems. Learn the skills necessary to land a job or advance in the booming field of data analytics, including Python, JavaScript, Programming in Excel, SQL Databases, and more.
Location: San Antonio, Online
Admission Requirements: 2 years related experience or bachelor's degree recommended, but not required
Cost: $11,500
Length: 24 weeks, part-time
Language: Python/Javascript
Outcomes: Dedicated Student Success Team helps you through the program and beyond
University of Texas Austin – Austin, TX
The Data Analysis and Visualization Boot Camp at Texas McCombs, Austin – Position yourself for success, whether you're advancing in your current career or seeking a new challenge. This 24-week program will teach you in-demand technologies including Excel, Python, JavaScript, SQL Databases, Tableau, and more.
Fast-paced but fun, the UT data analytics bootcamps personify the Texas credo of work hard, play hard. New topics are introduced weekly but a building-block style approach ensures that you retain what you have learned, taking your analytics and visualization skills from entry-level to the top rung one step at a time. Instructors come with both excellent academic credentials and real-world experience under their belt, teaching a curriculum rooted in current market demands.
Location: Austin, San Antonio, Online
Admission Requirements: 2 years related experience or bachelor's degree recommended, but not required
Cost: $11,500
Length: 24 weeks, part-time
Language: Python/Javascript
Outcomes: Dedicated Student Success Team helps you through the program and beyond
Vanderbilt University – Nashville, Tennessee
Vanderbilt University Data Analytics Boot Camp – Learn the data science skills that will enable you to solve a host of real-world problems. This 24-week program teaches the fundamentals of Programming in Excel, Fundamental Statistics, Python, SQL, HTML/CSS, Tableau, and more.
With evening and weekend classes, the Vanderbilt data analytics bootcamp is accessible even for students who have to continue holding down a daytime job or college classes in another area. Combining excellent, broad-stroke perspectives on data analysis and visualization through the use of real-world toolsets and data, this program sets up graduates to either shift their career track to data science or advance their potential in related areas with extra knowledge and expertise.
Location: Nashville, Online
Admission Requirements:
Cost: $10,995
Length: 24 weeks, part-time
Language: Python/Javascript
Outcomes: Dedicated career services team of experienced professional offer 1:1 coaching for both onsite and online courses 
Washington University, James McKelvey School of Engineering – St. Louis, Missouri
Washington University Data Analytics Boot Camp – Start or advance your career in the booming field of data analytics. This 24-week program covers in-demand technologies including Programming in Excel, Python, JavaScript (D3.js, Leaflet.js), HTML5/CSS, SQL, Tableau, Fundamental Statistics, Machine Learning, Git/GitHub and more.
A program that is based on hands-on learning with real-world datasets, this bootcamp hits the high points of both tools and techniques that are used in active production environments today. From the fundamental statistical basis for modeling and forecasting to the end-result articulation in tools like Tableau, D3, and Javascript Charting, students get a comprehensive overview of the state of professional data science today.
Location: St. Louis
Admission Requirements: Phone interview and passage of critical-thinking and problem-solving assessment required
Cost: $10,995
Length: 24 weeks, part-time
Language: Python/Javascript/R
Outcomes: Career support consists of extensive coaching and portfolio development services throughout the course of the program
Kaplan University – Metis – New York, Chicago and San Francisco, California
Data Science Bootcamp
Metis is a data science-specific bootcamp company organized and owned by Kaplan. From the Kaplan connection, the school has obtained accreditation to offer continuing education credits, so is popular among established professionals looking to expand their career options.
Location: New York, Chicago, San Francisco, Online
Admission Requirements: Prior programming experience, some statistics use
Cost: $17,000, scholarship and financing available
Length: 12 weeks, full-time, plus 30 hours of online preparation phase prior to start
Language: Python
Outcomes: Capstone portfolio project. Weekly career workshop is part of the course, teaching interviewing skills, resume writing, and offers post-graduation career search support. 
Legacy Bootcamp Providers Carrying On the Tradition
Some of these providers are among the oldest in the bootcamp game, and others have sprung up more recently in response to market demand, but one thing they all have in common is that they operate independently and are not tethered to a college or university.
Galvanize is the current incarnation of the Zipfian Academy, one of the oldest data science bootcamp programs. With campuses in Austin, Denver, San Francisco, and Seattle, they are one of the more geographically diverse bootcamp operations.
Location: Denver, San Francisco, Seattle, Austin, Boulder, Los Angeles, New York, Phoenix, Remote
Admission Requirements: Python, SQL, and basic statistics; tested by take-home assignment and two technical interviews. Prep course available.
Cost: $17,980, financial aid available
Length: 13 weeks, full-time
Language: Python
Outcomes: Capstone portfolio project. Claims 83 percent job placement rate.
Another of the original data science bootcamps, New York Data Science Academy is highly respected and has a very competitive entry process. The program is highly advanced, requiring a Master's or PhD in a STEM (Science, Technology, Engineering, or Math) field for admission. However, the topics of study are equally advanced and graduates can expect substantial interest from high-paying employers.
Location: New York City, Online
Admission Requirements: Masters, PhD or equivalent STEM experience requested, but bachelor candidates or non-STEM evaluated on case-by-case basis. Video interview and technical assessments required.
Cost: $17,600
Length: 12 weeks, full-time/24 weeks, part-time
Language: Python and R
Outcomes: Capstone portfolio project. No published job placement but extensive hiring partners and placement assistance 
Founded in New York in 2011, General Assembly has since branched out to open campuses in 27 different cities around the globe, as well as establishing an online bootcamp presence. In addition to its broad reach, the school is unusual in that it offers a combination of full-time, on-site intensive programs with part-time and online courses. The Connected Classroom initiative delivers hybrid training through a mix of on-site and online training within a single program.
Location: New York, Austin, San Francisco, Boston, Seattle, Atlanta, Chicago, Washington, and other Domestic and Overseas Cities, and Online
Admission Requirements: Varies by course
Cost: $14,500 – $4000, depending on program
Length: 1-13 weeks, full or part time, depending on program
Language: Python
Outcomes: Offers job and career coaching; claims a better than 91 percent placement rate for students completing the Career Services program (an optional service)
Established in Manhattan in 2012 with a self-taught coder as one of the founders, offering a first-hand perspective from the core bootcamp crowd. The school boasts a unique gamified online learning platform, Learn.co, that expands the program to students outside the traditional bootcamp market.
Location: Chicago, New York, San Francisco, Seattle, Washington D.C., Online
Admission Requirements: Technical and non-technical interviews evaluate coding and personal qualities; no published criteria. Free pre-work prep program offered online.
Cost: $17,000
Length: 15 weeks
Language: Python
Outcomes: Individual career coaching. Money-back guarantee if no employment offers received within 6-months of job-search start.
Springboard goes beyond the sort of support you find in other small, cohort-based bootcamps by giving you unlimited one-to-one support from a personal mentor throughout the program. Their hands-on experience offers a choice of one of 14 different real-world projects to build out a portfolio, working with realistic scenarios to apply ML and other technologies in practice.
Location: Online
Admission Requirements: 6 months active coding experience; comfort with basic probability and statistics; prep track offered as a separate course
Cost: $8,940
Length: 6 months
Language: Python
Outcomes: Job guarantee refund offered for graduates who have no offers in the 6-month post-graduation job search period
Thinkful started off in the data science education game with a well-respected flex-time online program, then doubled down with a 5-month immersive bootcamp. It offers one-to-one mentorship and portfolio building, and comes with a pay-nothing-until-hired financing option that gets you in the door fast and lets you pay off the program when it starts to pay off for you!
Location: 23 major American cities and remote
Admission Requirements:
Cost: $18,500
Length: 5 months
Language: Python
Outcomes: Reports 77% employment in the field within 180 days of graduation
Data Science Dojo has a unique niche among bootcamps, with a hyper-intense short course format that blends the right mix of best practices in data, model building, metrics, and parameter tuning in just five days. An unbeatable course completion rate and affordable cost are two great side effects of this approach.
Location: New York, Seattle, Albuquerque, Austin, Washington D.C., Singapore, Barcelona, Online
Admission Requirements: None, but students with R/scripting familiarity are encouraged to engage in pre-bootcamp coursework
Cost: $3,800 – $4,500 depending on package extras
Length: 5 days
Language: R
Outcomes: 100 percent completion rate
Project-based learning exemplifies the DevMasters approach. Two hack days are built into the curriculum to give you a kind of freedom that many bootcamps sacrifice, allowing you to brainstorm with colleagues and compete against others in your class to achieve innovative solutions and put what you have learned to the test.
Location: Los Angeles, Irvine, San Diego, Walnut Creek, Lacey
Admission Requirements: Pre-work requirement, included in base price
Cost: $9,995
Length: 12 weeks
Language: Python
Outcomes: Offers certificate; numbers not published
Small class sizes mean a lot of individualized attention from experienced instructors. Coding Temple takes its name seriously—you won't find a production-line approach here, but instead careful, contemplative analysis of your capabilities and needs and the kind of personalized instruction required to meet them.
Location: Chicago, Dallas
Admission Requirements: None listed; expects students to demonstrate an aptitude that will allow them to succeed
Cost: $10,995 – $12,995 depending on dates
Length: 10 weeks
Language: Python/.NET
Outcomes: Partnered with leading tech recruiters including Robert Half and TEKsystems. Claims 95% career placement within 90 days of graduation.
Operating since 2013, BitBootCamp is among the earliest data science bootcamp programs. It was bootstrapped, as it were, by a diverse group of data enthusiasts with a wide array of backgrounds and experience, so the program offers a very practical approach for data science recruits with unconventional backgrounds.
Location: New York
Admission Requirements: No fixed requirements; interview covers math, statistics, and programming
Cost: $15,500
Length: 8 weeks
Language: Python
Outcomes: Not published
One of the benefits to the K2 program is free lifetime access to all the online exercises and projects you participate in, so you can reference them at any time throughout your career. A free online Foundations course helps lay the groundwork for the advanced data science coursework the bootcamp will put you through, but most students are expected to already hold a master's or PhD.
Location: Online
Admission Requirements: Must complete Foundations program coursework and exercises; 3+ years in analytical or technical role, quantitative graduate degree, strong programming skills desired
Cost: $6,000
Length: 700 hours of learning; flextime
Language:
Outcomes: Job prep curriculum included as part of the coursework
TDI runs a prestigious blended bootcamp program that combines subsidized fellowship placements with paying scholars in an immersive, hands-on, practical intensive data science program. Each cohort faces several projects using real-world data to showcase data science skills and solve real-world business problems. Partnerships with everything from startups to Fortune 500 companies offer plenty of placement opportunities for graduates.
Location: Washington D.C., San Francisco, New York, Online
Admission Requirements: Master's or PhD, complete a coding challenge, and pass an interview process
Cost: $17,000/$9,000 in-person/online; $250 technology fee for selected Fellows
Length: 8 weeks
Language: Not specified
Outcomes: Fellows automatically placed for three months after program with a partnered company. 82 percent of graduates employed within 6 months of graduation.
An Atlanta-based camp that promises high quality learning and a market-relevant curriculum makes it one of the most prominent programs in the Southeast. Paired mentoring and post-course support helps create accountability and support to make sure your investment here has a pay-off. A 15-20 hour pre-work course will ensure you start the camp off on the right foot and with the right preparation to make the most of it.
Location: Atlanta
Admission Requirements: Not specified; file application and review with student advisor
Cost: $14,950
Length: 14 weeks
Language: Python
Outcomes: Consultation with career experts and technical interview prepping part of course
MindMajix offers the same data science curriculum as either a self-paced e-learning course or as live online training with a more traditional bootcamp approach. Demo sessions allow you to dip a toe in before fully committing. One-to-one training gets you over the humps with professional instructors with years of industry experience.
Location: Online
Admission Requirements: None
Cost: Not provided
Length: 30 hours
Language: R/Python
Outcomes: Mock interviews are offered by industry experts to deliver feedback on your job search skills
A heavy emphasis on developing modeling skills characterizes the Divergence Academy immersive bootcamp. You'll get into big data ecosystems quickly through hands-on Hadoop experience, and you'll develop business intelligence and visualization skills through powerful and common tools like Tableau and Power BI.
Location: Dallas
Admission Requirements: Pass technical and non-technical interviews
Cost: $17,000
Length: 10 weeks
Language: Python
Outcomes: Employment skills course teaches effective interviewing techniques, portfolio development, and profile building. Academy also has a number of strategic hiring partners.
Platform has a number of unique features that make it a real gem among data science bootcamps. It focuses on data engineering, a necessary but rare specialization. One of the few bootcamps that offers extensive Java-based data science training, Platform is also entirely free for accepted applicants. The school is a non-profit that is driven by leading technology employers, who help design customized training courses that ensure your skillset on graduation is exactly what they are looking for.
Location: New York, Dallas
Admission Requirements: Bachelor's degree and one or more years applied professional experience
Cost: Free
Length: 12 weeks
Language: Java
Outcomes: Hiring partners typically offer graduates positions; some career prep offered
Combining education and consulting is one way to ensure that you have plenty of cutting-edge, real-world projects to cut your teeth on, and that's the sweet spot for the DAL data science program. Run by university professors and data science pros, the camp dives right into a series of mini-projects that has you putting data tools through their paces on tasks with real-world applicability.
Location: Los Angeles, Online
Admission Requirements: Not published; resume review
Cost: $6,600
Length: 16 weeks, part-time Saturday/Sunday classes
Language: Python/R
Outcomes: Not available
It's difficult in the bootcamp world to find a truly intensive part-time program, but this evening and weekend offering delivers the same hands-on training in hardcore data engineering skills you get in full-time intensives. You'll learn to source, clean, aggregate, and analysis data in a variety of formats on platforms like Hadoop and Spark and using in-demand cloud-based platforms such as AWS. Machine learning gets major coverage, with both supervised and unsupervised techniques taught, along with specific natural language processing skills.
Location: Nashville
Admission Requirements: 18 years of age, U.S. legal resident; demonstrate prior training in math and statistics
Cost: $12,500
Length: 9 months (part-time)
Language: Python/R
Outcomes: Networking plus resume workshops and dedicated Demo Day to showcase your work
A product of the Harvard Business School Startup Studio, there are some prestigious names behind PAP. The average instructor has over 10 years of experience in the field. The camp bases instruction on pillars of business, statistics, and computing, and focuses on using the second two to solve problems for the first. You'll be exposed to every modern tool in the kit for that process, from NoSQL to machine learning to text mining, using applied statistical reasoning and modeling skills pioneered by the best in the business.
Location: New York
Admission Requirements: Bachelor degree or higher, programming skills, some experience with data analysis
Cost: $18,888
Length: 12 week full-time, part-time option available
Language: Python/R
Outcomes: Personalized career coaching 
Code Immersives has a quality that more bootcamps could benefit from: laser focus. It's total immersion training in Python development and machine learning, offering up 900 hours that doesn't suffer from the dilution of trying to teach too many toolsets in too short a time. An added benefit is the AWS platform use sustained throughout the program; fully authorized Amazon training will prepare you for AWS level one certification after graduation.
Location: New York
Admission Requirements:
Cost: Not provided
Length: 45 weeks
Language: Python
Outcomes: Not provided
Bethel occupies a unique niche in data science bootcamps as the first ever faith-based tech bootcamp in the world. The 33 week data science program offers instruction and mentorship from industry leaders along with faith-based values that build your emotional as well as your analytical intelligence. A broad-based approach to data science will take you from basic statistics up through machine learning, with an ethical, faith-based perspective.
Location: Online
Admission Requirements: Be 18 years of age
Cost: $15,900
Length: 33 weeks
Language: Python/R
Outcomes: 80% retention rate, 85% graduate hiring within 120 days of graduation
Magnimind creates full-stack data scientists in a four-phase program that ranges from data acquisition and organization through machine learning analysis and into natural language processing before moving into the practical aspects of landing you a job with all those new skills. You'll get exposure to a breathtaking array of tools and frameworks, covering all the latest developments in AI and predictive processing.
Location: Sunnyvale
Admission Requirements: Not specified; evaluation meeting required
Cost: $10,000
Length: 15 weeks
Language: Python
Outcomes: Alumni networking; arranges meetings with collaborator and recruiter companies in the area
This fellowship program helps bridge the gap between academia and data science, making it ideal for anyone graduating with a strong mathematics or statistical degree but who is interested in practical applications in real-world scenarios. Because of the high calibre of applicants, the program is unusually self-directed, with project-based learning focusing on engineering, analysis, and visualizations. Mentorship and networking connections grease the skids on job searches, with graduates peppering big name companies like Zillow, Twitch, Amazon, BlackRock, and Facebook.
Location: Silicon Valley, New York, Boston, Seattle, Toronto, Los Angeles, Remote
Admission Requirements: Hold a PhD in a STEM field (exceptions granted individually based on experience); competitive interview process
Cost: No up-front cost; graduates earning more than $100,000 commit to 7% gross income share for 2 years
Length: 7-week
Language: Various
Outcomes: 88% of graduates accept a job offer in their field within 6 months of completion; lifetime access to the Insight alumni network
The Codeup bootcamp is aimed squarely at preparing entry-level data analytics professionals. With no programming or statistical experience required, the camp works from the ground up, putting you through the data science pipeline of acquisition, normalization and regression, and then moving into more advanced topics such as time series analysis, anomaly detection, and natural language processing. A capstone project helps demonstrate your new knowledge and skills to potential employers.
Location: San Antonio
Admission Requirements: Pass a test; no coding experience required
Cost: Not provided
Length: 20 weeks
Language: Python/R
Outcomes: Not provided
Byte Academy is another full-stack program, starting you off with fundamentals of computer science and then introducing you to Python and OOP before getting into the heavy business of data structures and machine learning. The school uses an innovative AI personal tutor to help you along the way. The SpryteLabs internship program offers real-world experience working on actual client projects in addition to your main capstone project. Also offers short summer bootcamps of 5 or 10 weeks for $3,000/$6,000 for students who can't make the entire full program.
Location: New York, Online, Houston
Admission Requirements: Admissions interview and prerequisite course completion, or test out
Cost: $14,950
Length: 12 weeks (26 part-time)
Language: Python
Outcomes: Full career support offered after graduation, including connections at companies like Google, IBM< BlackRock, Apple, and Fidelity
Sizing Up Your Data Science Bootcamp Options
Even with a broad array of data science bootcamps already online, more are opening up every day as the demand for skilled-up data science professionals grows at a pace to match the growing troves of data being collected and processed every second of every day. What all these programs have in common is a general focus on data analysis and statistics… but beyond that, the differences can be significant. As you dig into your options, you'll need to consider all the things that make a program suitable to what you're looking for:
How long it takes to complete the program
Cost
Instructor background
Tools and languages taught
Location and scheduling
Job placement programs and rates
Because so many bootcamps are relatively recent startups, it can be difficult to learn enough about them to determine if they're reputable and have a decent track record for student outcomes and satisfaction. Sticking with more established providers helps avoid this issue.
Look for a Small Cohort Size
With such enormous demand for bootcamp slots, some have begun to increase the size of the student cohorts accepted into each session. Although this increases the odds of acceptance, it also reduces the amount of individual attention that any particular student can expect from instructors.
In general, look for bootcamps with smaller cohorts, under 30 per class. If the class sizes are larger, at least make sure that the instructor to student ratio is still comparable to those of smaller classes.
Consider Online Bootcamps
The original bootcamps were all on-site, but online learning has just too many advantages to offer. More and more bootcamps are either going with entirely online courses or at least offering an online option. In most cases, unlike MOOCs, online bootcamps will require synchronous attendance, so you still have to attend during fixed hours.
Online bootcamps require a higher degree of motivation than the on-site version, but if you can bring your A game without someone looking over your shoulder all day, you can enjoy the flexibility and, often, the lower cost that online courses offer. You can get the same curriculum, access to instructors, and exposure to tools as you would with on-site courses, while avoiding the problem of having to temporarily relocate.
Check the Reviews 
Some independent reviews for different bootcamps are available on Course Report, a general coding bootcamp review website. Switchup is a similar service with a similar review feature.
Since many bootcamp providers run more than just data science courses, you can also check reviews of the school itself rather than their data science program specifically. You'll get a good perspective on their administrative and support systems regardless of the subject.
General Google searches with the bootcamp name along with the search query, "review" may also be productive, as graduates sometimes blog about their experiences. Most bootcamps also publish blurbs from former students on their own websites, although these should of course be taken with a grain of salt.
Getting the Most Out of Your Bootcamp Experience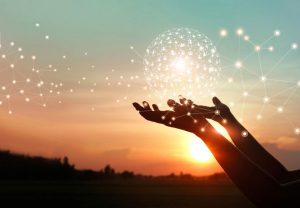 A lot happens during the average intensive bootcamp. Due to the nature of the hands-on, project-oriented pedagogy, it's true that students won't likely get a chance to apply everything they're taught in real-world scenarios. And because many of the exercises are team-based, it's entirely possible to spend less time on certain segments of the curriculum and more time on others.
You'll need to be laser focused for the duration of the course. Cutting down on outside distractions can be critical to making sure you get the most out of the experience you're paying for.
Get Prepared and You'll Be Ready to Learn on Day One
It's almost always a good idea to brush up on the programming languages that will be used as a basis for the program. Data science bootcamps, unlike coding bootcamps, are focused on advanced uses of coding skills, not the basics of the code itself, so instructors aren't going to spend a lot of time helping you with your Python syntax. The more time you spend on remedial catch-up, the less you are learning of the data science lessons being taught.
Some bootcamps issue what they call pre-work, to help prepare candidates to hit the ground running. Don't skip these assignments. When you start getting down into the weeds of your course content, you'll be glad you had the primer.
Others, like Galvanize, have separate, for-pay preparation courses designed specifically to get you up to speed on the basics before you begin your immersive experience. If you're not confident in your stats and coding skills, these can be a good investment.
Networking is Part of the Package
Bootcamps are often as much or more about making connections than about learning the source material. Most bootcamp programs offer job placement for graduates; some include so-called soft skill instruction during the course of the training, teaching basic interviewing skills and resume building.
It's worth taking advantage of this aspect of the program. Be sure to participate in any career day or job fair events too, even if you're not immediately seeking a position. A little elbow rubbing with people in the industry can go a long way, and could be the seed for everything from a job recommendation to a future promotion.
Location is Important, Even in an Online Program
Be aware that the location of the bootcamp may significantly impact networking options. If you are hoping to find a job in Silicon Valley, you'll be meeting the wrong people (both in your cohort and at any career events) if you attend a bootcamp based out of Austin.
Earning Potential for Data Science Bootcamp Graduates
Data scientists fall into the Bureau of Labor Statistics category for Computer and Information Research Scientists. The 2019 median pay for the category was $122,840 per year.
That's well above the already high-paying average for tech industry employees, but the news gets even better—that category includes a lot of academic and research jobs that don't really fall into what the industry considers to be data science positions.
For a more nuanced perspective, consulting and staffing firm Robert Half offers some numbers in their 2020 Technology Salary Guide.  For the following job titles, they show much higher average salaries at the median, 75th and 95th percentiles:
Big Data Engineer – $163,250 / $193,750 / $172,750
AI Architect – $143,750 / $161,250 / $189,000
Data Architect – $141,250 / $163,500 / $193,500
Data Scientist – $125,250 / $152,000 / $180,250
The upper-tier salaries above the median are typically reserved for high-level contributors with a master's or higher degree, but it let's you know what you can shoot for if you're thinking about going on to earn a degree. The median gives you a better sense of what to expect once you get yourself established post-bootcamp.
These numbers can vary both regionally and by industry. In Casper, Wyoming, for instance, a data scientist can make a respectable $102,830 per year at the median. Drop the same person in New York City and that number goes up to $175,976. And Burtchworks, an executive talent recruiting firm, found that data science and analytics professionals employed on the West Coast enjoyed the highest base salaries at all levels, with level 1 contributors, the ones likely to have completed a bootcamp in lieu of a degree, earning an average of $106,380, and $122,500 at the 75th percentile.
In such a mathematically intensive field, there can be big salary disparities based on education. Having a bootcamp under your belt without a degree puts you lower on the totem than high-level contributors with a master's or higher degree, but it gets you in the door and a seat at a desk where you can start earning your keep and your reputation while working toward a master's degree and the bigger salaries that come with it.

Employment Prospects After Completing a Data Science Bootcamp
Even now as the economy wakes back up after the long COVID-19 nap, the job market for data scientists is super strong. Data science today is at the same point of the arc that web design was in the late nineties… everyone needs what it can deliver, and there are very few people who can do it.
BLS data forecasts a 16% jump in employment by 2028, but that includes other research areas that probably depress the estimate. In fact, you almost need to be a data scientist to predict how big the demand is, and how much bigger it's likely to get.
IBM, which counts some pretty big brains in the field among their employees, took a stab at the topic back in 2017 and estimated a 28% increase by 2020. Analysis of actual job listings by investment analysis firm Thinknum shows that they may have been a little short of the mark, but close enough for a projected estimate.
Moreover, Thinknum found that demand is tremendously diversified. Almost every sector has seen the number of openings rise, and almost every business is finding ways that big data can dramatically increase efficiency or profitability. Butchworks reported that the technology, telecom, and gaming sectors were the largest employers of data scientists, with financial services right behind.
The lag in supply far outweighs the pipeline, so graduates from data science bootcamps today at every level can expect a solid employment environment for the remainder of their careers.

Frequently Asked Questions About Data Science Bootcamps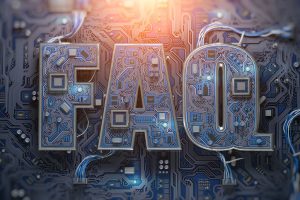 Here's some of the basic questions almost everybody has when mauling over the bootcamp option. We'll keep this FAQ section updated as new questions come up.
Will I earn college credit in a data science bootcamp?
Generally, no. This is an entirely different type of education than college; although both can be effective and even complementary, a credit system simply wouldn't apply to the kind of condensed short-course training you get from a data science bootcamp.
How long does it take to complete a data science bootcamp?
There are a wide range of timelines, but in general, you can expect camps to last roughly 12 weeks for full-time attendance and 24 weeks if part-time. But we feature camps on this page as short as one week and as long as nine months.
What are the admission requirements for data science bootcamps?
These requirements vary widely depending on the coursework and intent of the program. Some are for just getting the basics under your belt and require nothing more than a GED and that you be over 18 years of age… others are designed as post-degree programs that look primarily for candidates with a master's, PhD, and several years of related industry experience.
Will my data science bootcamp help me land a job after graduation?
Most bootcamps either have a direct-to-employment pipeline with industry partners or offer some career counseling and placement assistance as part of their package. The ones offered through established colleges and universities give you access to all the resources any other student at the school would have, including career counseling and placement services.
Is an online data science bootcamp just as good as an on-site bootcamp?
This is a question that demands a very personal answer. Are you capable of maintaining your focus when no one is looking over your shoulder? Do you have a solid, quiet, multi-monitor workspace, fast internet connection, and powerful computer at home?
If the answer to these questions is yes, the course content and interaction available in online programs is every bit the equal, and even more efficient, than on-site bootcamps. But if you need that real-world kick in the pants to get motivated in the mornings, an on-site camp may still be your best option.
Is a bootcamp enough, or will I also need a college degree?
This can depend a lot on your industry and employer. For every honest-to-god data science job out there, there are dozens of former data analysts and data architects that had their titles changed to align with the inevitable buzzword flattening that's happening around data science. These are data science jobs, to be sure; but they are not actually data scientist positions.
If you don't expect the high-end salaries, you can easily get into these posts with only a bootcamp and possibly a high school diploma or bachelor's degree. For the serious positions at the high end, some kind of formal statistical or math education is almost always necessary.
<!- mfunc feat_school ->
Featured Programs:
Sponsored School(s)
Start or advance your career in the booming field of data analysis. These 24-week online programs teach the fundamentals of Programming in Excel, Fundamental Statistics, Python, SQL, HTML/CSS, Tableau & more. Click on a program for more info:
<!- /mfunc feat_school ->